Our Story
Jim Dunphy and Gerald Johnson were inspired to see if they could create an innovative and sustainable way to operate an aquaculture business. They started their investigation by researching whether they could establish a halibut aquaculture industry on land rather than the sea in Prince Edward Island by accessing the saltwater resource under the Island through wells.
---
Meet the Team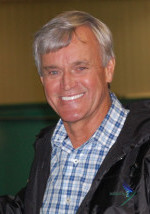 Mr. Jim Dunphy
President
Mr. Jim Dunphy is the President of Halibut PEI Inc. and has thirty-eight years' experience in the seafood industry. Jim has extensive experience in operating fish processing companies including operating Atlantic Fish Specialties, a Prince Edward Island company that processed farmed salmon. He has extensive experience in operations, fish processing and business management and marketing in the seafood sector. In addition, Jim is President of J Dunphy Inc., a company that buys, sells and brokers seafood products throughout Canada, the United States and South America.
Our Commitment
Environmental Sustainability
We strive for a low-environmental footprint by using geo-thermal heat from our deep wells that feed pure, flowing sea water into specially-designed tanks. Our halibut are completely free of antibiotics, and we protect the environment from non-native species escaping into the wild by using a land-based system rather than sea-based nets.
Products produced at Morning Star are sold under the Ocean Wise Program, and Halibut PEI Inc. is committed to continue reducing the environmental foot print of its operations with the goal of attaining organic status.
Premium Feed
To ensure a health environment for our fish, we've developed leading-edge technology, paying special attention to diet by feeding the fish a high protein mixture in temperature controlled, constantly circulating salt water.